(updated) On Saturday June 27th 2020 my long awaited art exhibit "Something to Look Forward to" opened at Hudson Hall in Hudson NY. The show had been postponed due to the Coronavirus. With all new paintings and reworked and refurbished older monumental constructions I am so excited to present this collection.
"Something to Look Forward to" will run from June 27th until August 23. Social distancing regulations will be in effect and only 10 people will be allowed in the gallery per hour, so you have to sign up. Information about the show hours and sign-up info here:
https://hudsonhall.org/rodney-greenblat-something-to-look-forward-to/
The show runs until August 23rd. I'll be giving some tours of the show on the weekends, and there is a $10 entry fee for those times (currently Saturdays & Sundays at 4pm). Hudson Hall would like to make reservations and tour tickets available to you and Hudson Hall members before the general public. To make a reservation before June 18, use the access code STLFT.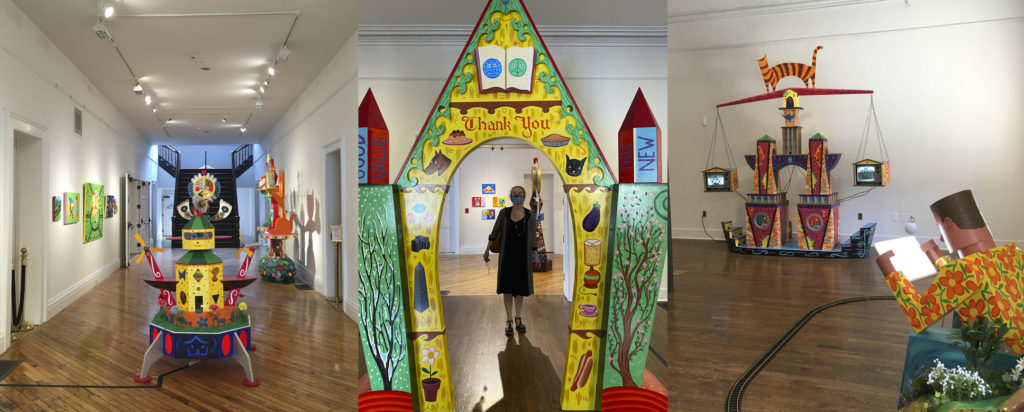 Here are some photos of the show in production.